SYNRGY is a small group training system that adds exerciser value to any facility. This custom configured product with its non-intimidating design allows a facility to truly meet the wants and needs of different exerciser types. ​
Determine which SYNRGY product is right for your members.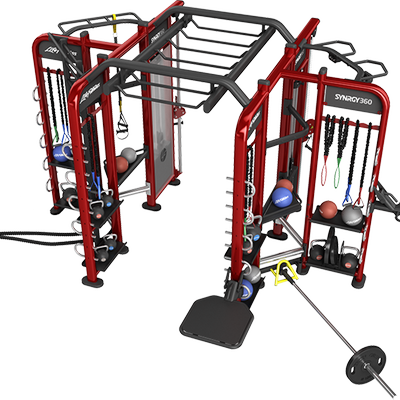 SYNRGY360 modular design can be customized to best reflect your training programs and objectives, and provide your exercisers with the motivational resources they want and need.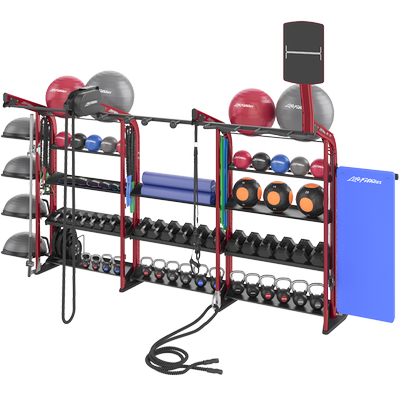 The SYNRGY180 training system saves space by doubling as a wall-adjacent accessory storage unit and functional training rig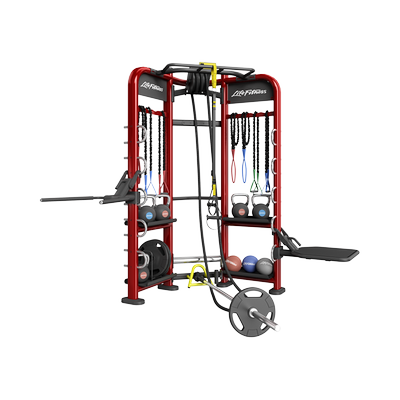 The SYNRGY90 training system comes in 4 unique configurations, each designed to offer functionality designed specifically for your gym members.
SUPPORT & INSPIRE YOUR EXERCISERS
The versatility of Synrgy lies in the range of exercises and intensities that can be designed and executed creating group sessions that both support and inspire the end-user. Helping build both confidence and competence in those returning to exercise, as well as satisfying the desires of any hard-core exerciser. ​The Synrgy system comes in an array of different unit designs that will enhance any facility small group training story. ​
INCREASE MEMBER RETENTION
BUILD UNIQUE EXERCISER EXPERIENCES
When timetabled and delivered effectively, Synrgy can deliver small group training events that contribute to building unique exerciser experiences. ​The Synrgy units have been designed so that instructors can make the full use of the space provided to ensure that their teaching and interaction can be as influential as possible on both the group and individual. Thus, ensuring that every session meets its specific outcomes, facilitating that sense of belonging in the exerciser, as well as establishing the feelings of safety, enjoyment, trust and value that is required in the quest for member retention. ​
BUILT TO A HIGHER STANDARD
A wide breadth of strength equipment gives a facility the ability to choose fitness equipment that fits its needs.
Combines an effective workout with a low impact motion.
Our treadmills for commercial gyms reduce joint stress, provide effective cardio workouts and offer entertainment for all levels of exercisers.
 Speak with a Life Fitness consultant to learn which products are right for your facility.