Our heritage begins with the first electronic exercise bike, since then, the Lifecycle® upright bike hasn't stopped evolving.
WHICH SERIES IS RIGHT FOR YOU?
Upright bikes for every budget and exerciser's needs.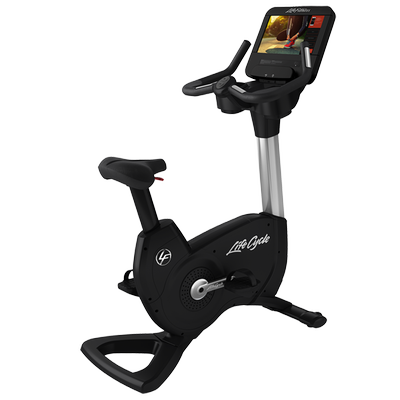 ELEVATION SERIES LIFECYCLE® UPRIGHT EXERCISE BIKE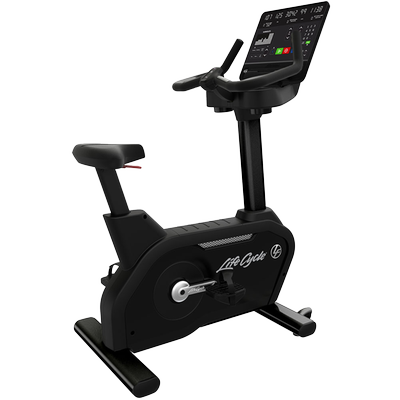 INTEGRITY SERIES LIFECYCLE UPRIGHT EXERCISE BIKE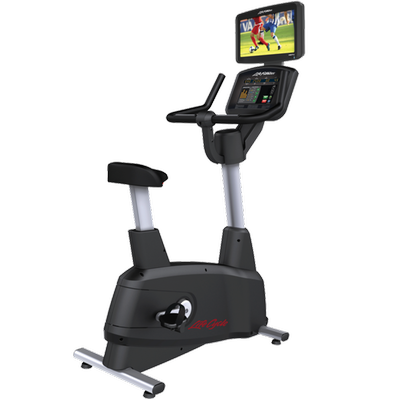 ACTIVATE SERIES LIFECYCLE UPRIGHT EXERCISE BIKE
*Attached TV is sold separately
At Life Fitness we strive for continuous improvement. Our design, engineering and research teams work diligently to ensure that we are creating a reliable product for our customers and the best possible workout experience for exercisers. ​
Life Fitness commercial upright exercise bikes simulate a road bike experience and feature bio-mechanically correct positioning for the legs, limiting stress on the knees and joints to provide a more comfortable ride.
Keeping Exercisers Engaged & Entertained
Life Fitness offers a variety of options to keep exercisers engaged while also meeting your facility's needs.
CONSOLES FOR EVERY EXERCISER
Treadmills for every budget and exerciser's needs.
SEE THE BEST CARDIO WORKOUT SOLUTION IN ACTION
DISCOVER MORE, DISCOVER SE4
A wide breadth of cardio equipment allows you to select the fitness equipment that fits your unique needs.
Combines an effective workout with a low impact motion.
Our treadmills for commercial gyms reduce joint stress, provide effective cardio workouts and offer entertainment for all levels of exercisers.
Managing your fitness facility is easier with this comprehensive digital tool. Halo offers insights into equipment use and exerciser behavior. It also allows for seamless software updates, facility-wide equipment settings, and service notifications.
 Speak with a Life Fitness consultant to learn which products are right for your facility.