Standard Activate Series Console

Dimensions (L" x W" x H")

83.5″ x 28″ x 60.2″ (212 cm x 71 cm x 153 cm)

Pedal Dimensions (inches)

Oversized Non-slip Pedals

Central fixed support handlebars and moving handles.

Water Bottle Holder/Accessory Tray

Integrated Accessory Tray w/ 1 cup holder & reading rack

Yes (The Cross-Trainer's optional Power Assist feature makes it possible for the console to be powered by an external electrical source, eliminating the need to pedal at a minimum speed to supply constant power to the console.)

AC power line, 115 volt, 15 amp (voltage may vary outside the U.S.) Optional TV requires external power source.

Lifepulse™ with DSP (Digital Signal Processing)

Shipping Configurations (for non-installed purchases)

76.77″ x 27.2″ x 46″ (195 cm x 69 cm x 117 cm)
WHICH SERIES IS RIGHT FOR YOU?
Cross-Trainers for every budget and exerciser's needs.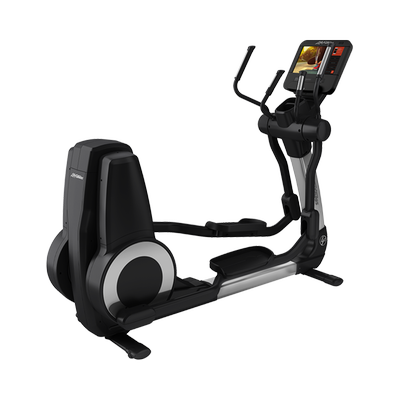 ELEVATION SERIES ELLIPTICAL CROSS-TRAINER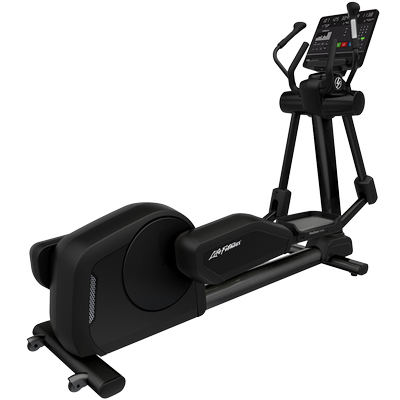 INTEGRITY SERIES ELLIPTICAL CROSS-TRAINER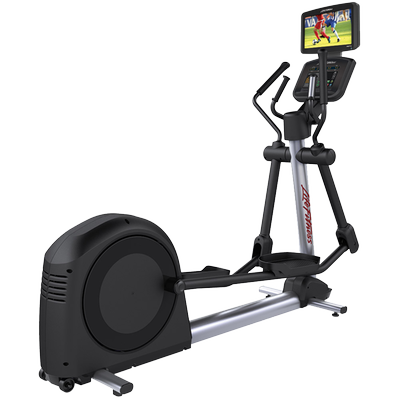 ACTIVATE SERIES ELLIPTICAL CROSS-TRAINER
Exceptional standardized fitness education products including live, web-based and on-demand learning.
REIMAGINE YOUR EXERCISE FACILITY
Discover how Life Fitness transforms facilities to create memorable experiences for your exercisers.
LOOKING FOR HOME PRODUCTS?